Dear Glo-Con user ,

Listing and publishing real estate listings with Glo-Con is easy, free and profitable. By listing with Glo-Con you dramatically increase your chances of selling your property as it is published on line immediately and made available globally to anyone with access to the Internet.

Why not increase your chances of visibility by using Glo-Con? Our web portal is currently present on some of the most used international search engines (such as Google, Altavista, Teoma, Yahoo, MSN, Lycos, HotBot, Virgilio, IL Trovatore, MotoreItaliano). Glo-Con is also present in international directories such as Dmoz, and is linked to thousands of other sites. We can, therefore, ensure a constant flow of traffic to the Glo-Con site and your listing.

Listing with Glo-Con means entrusting yourself to an international team that is always ready to meet your needs, to work through any difficulties you might encounter, and to listen to your suggestions. Because Glo-Con is comprised of an international team, it is able to offer you complete assistance in eight languages – English, Italian, German, Spanish, French, Chinese ,Polish and Russian. By offering you the option of publishing your listing in several languages, Glo-Con helps increase the odds of your ad being seen.

Further, with Glo-Con there is no commission charge for our services. Rather than charging commission, we offer a full hosting service for your ads .

We invite you to try out our service today by first registering, then listing your property or properties on line .You will be able to maintain contact with potential buyers and renters, while establishing an optimal presence on the Glo-Con site.

In case you would like even more exposure for your listing you will be given the opportunity to select from one of the following pay services : Glo-Con Impressions ,Glo-Con Translation Service, Glo-Con Real Estate Platform, Glo-Con Universal Platform , Glo-Con Teaser, Glo-Con Keyword Service , Glo-Con Special Partner Links and Glo-Con Banner Service .

In an effort to extend the visibility of your listings, Glo-Con also allows you to publish and/or translate your listing in up to eleven different languages: English, Italian, German, French, Spanish, Chinese and Russian, Portuguese, Greek ,Polish and Hungarian . Posting your multi-lingual listing on the site is free of charge; however, if you wish to have your listing translated, Glo-Con offers a translation service called the Glo-Con Real Estate Translation .

Here is a summary of the Glo-Con price list:

1) Glo-Con Large Impressions
44,00 € + 20 % IVA ( tax) / 12.000 impressions
description :
If you order the Large Impression Service your listings will be shown 12.000 times in the 2 big showcases of the homepage and of course this will highly increase the visibility of your ads .

2) Glo-Con Real Estate Translation Service
9,00€ + IVA (tax) per Translation
description :
Native translators will translate your ad into different languages . If your text is translated into various languages , you will increase your ads popularity as it will appear also on our sites in foreign languages .


3) Glo-Con Link Service
30,00 € + 20% IVA / month
description :
You Link at the bottom of Glo-con homepage. This link will be exposed to more than 6.000 unique visitors daily.

4) Glo-Con Small Impressions
28,00 € + 20% IVA / 12.000 impressions
description :
Your listing will show up 12.000 times in one of the 8 small showcases of the random featured listings on our homepage . The ads that pay for this service are rotating , which means , each time the site reloads another ad will appear .

Every client interested in any of our paid services can email business@glo-con.com.

All payments can be made via PayPal or via traditional methods such as bank transfer. International payment options, such as Western Union, are also accepted. Please note that all payments must be made in Euros.

For translation service, once payment has been completed, please email us to let us know into which languages you would like your listing to be translated. For all services, including the translation service, if you are not paying by credit card please notify us by email when you have made the required payment, indicating which service you are paying for and your order number (ie. Glo-Con Real Estate Translation , order 1000 ). This will allow us to activate your service immediately; otherwise, we will wait until your payment has been received.

You can order our services by signing up, opening a glo-con account , then log-into your account and click "order paid services" link. Choose the service you want and proceed to payment - either by credit card using the Paypal Icon or choose a different payment method and follow the instructions . If you have any questions , you can contact us via e-mail at: sales@glo-con.com.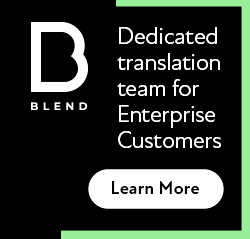 Downloadable Real Estate Forms.
Investment & For Sale By Owner Contracts And Forms
Click Here!



Click here to sign up for your free account and post unlimited free photo ads !

Glo-con is hosting 46285 Real Estate Listings.

Glo-con,
International Real Estate Listings Directory
offering free and professional services to private home sellers and real estate agents. All material, the structure, and the layout are © 2013
Copyright
of Glo-con.com
Click Here to see all Resources